By: Steven Hay | Last updated: 7/18/23
XRP, commonly referred to as Ripple, has been gaining momentum as one of the leading cryptocurrencies around. In this guide I'm going to give you an overview of Ripple Labs, the company behind Ripple, the cryptocurrency XRP, and list the different ways it can be bought online.
Don't like to read? Watch Our Video Guide Instead
---
How to Buy Ripple Summary
XRP, Ripple's cryptocurrency, can be bought in the following way:
Get a Ripple Wallet (e.g. Ledger Nano S, Edge)
Get your XRP address
Sign up to Uphold
Buy XRP using your credit card
Or use this table to compare different exchanges to buy XRP: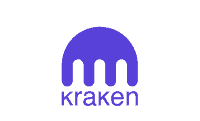 Fiat support:
Wire, Crypto, SEPA
Available for US users:
Yes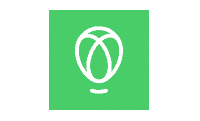 Fiat support:
Apple pay, Google pay, Credit/debit card, SEPA, wire
Available for US users:
Yes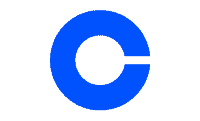 Fiat support:
Debit card, wire, SEPA, ACH
Available for US users:
Yes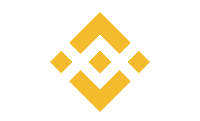 Fiat support:
Credit/debit card, crypto
Available for US users:
No
Keep in mind that every account on the Ripple ledger requires an initial 10 XRP deposit to prevent the creation of fake accounts. You won't be able to access this deposit after your initial purchase. However, if you have an exchange-hosted wallet this may not be the case.
For a thorough explanation of Ripple, XRP and additional buying options keep on reading. Here's what I'll cover:
What is Ripple?
Buying Ripple in 3 Steps
Conclusion – is Ripple a Good Investment?
---
1. What is Ripple?
Today's banking system uses outdated and slow systems to transfer money between institutions. Ripple aims to be the "Internet of value" – A set of rules (i.e. protocol) that financial institutions can use in order to move money around the world, as quickly as information moves through the Internet.
The Ripple Transaction Protocol (RTXP) supports two types of currencies – IOUs and XRP. IOUs represent debt (i.e. I owe you) and can be traded between different institutions. An IOU can be issued for any type of asset, not just currencies.
XRP is a cryptocurrency aimed mainly at financial institutions so they can convert their funds into XRP and transfer it quickly to other institutions around the world.
As for the performance of the Ripple network, aka RippleNet, an XRP transaction takes 4 seconds to settle on average, with the network able to process up to 1500 transactions per second – all with a transaction cost of just 0.00001 XRP for each standard transaction.
Many financial institutions and payments firms have joined the RippleNet platform, including Santander, MoneyMatch, the Bank of America, SBI Remit, TransferGo and more.
According to Ripple, banks can realize cost savings of between 33-42% by using their protocol. Considering that banks perform thousands or perhaps millions of transactions every year, this would represent significant savings.
As it currently stands, Ripple is an exciting fintech organization with its innovative financial platform. It's been included in Forbes' annual Fintech 50 several times, most recently in 2020.
While large scale investors may be able to invest in Ripple directly, most other investors and speculators are limited to investing in XRP, Ripple's native currency.
XRP took off in value in 2017 when it went from under $0.01 to over $0.30 a coin. This huge surge in value was due to both bank adoption and speculative interest. In 2018, XRP went on to reach an all time high of $3.84 a coin – a long way from its prices just a year before.
The goal is to turn XRP into a stable currency that doesn't deviate in value much, so banks would be comfortable moving into it without fear of volatility. As it stands, many banks don't want anything to do with XRP because it can dramatically change in value overnight or even in a few seconds.
A long-term appreciation in the value of XRP is ultimately the end game strategy for Ripple, as they hold the majority of XRP in existence. This means that a bet on XRP is a bet on Ripple.
While XRP has some huge advantages over other cryptocurrencies, some would argue that it is a big brother platform for making global transactions.
Since the original vision of Ripple was focused on allowing everyday people to make global transactions, like remittance payments, inexpensively and quickly, the pivot to focusing exclusively on banks was seen as a turnoff by many.
Anyone who likes the Ripple platform but doesn't like Ripple the company, may want to use Stellar – a Ripple fork by Jed McCaleb – as it has more of an altruistic vision.
In December 2020, the SEC filed an action against Ripple INC., Ripple's parent company, and two of it's executives, Christian Larsen and Bradley Garlinghouse (former and current CEOs, respectively). The complaint was for raising over $1.3B "through the sale of digital assets known as XRP in an unregistered securities offering to investors in the U.S. and worldwide."
Following the SEC's announcement, XRP's price had suffered a massive drop, with several major exchanges closing all trading activities for XRP.
---
2. How to Buy Ripple in 3 Simple Steps
Step 1 – Get a Ripple (XRP) wallet
The first thing you'll need to do before purchasing XRP is to get a wallet that will be able to store XRP. As with most cryptocurrencies, you have the option of choosing a software wallet or a hardware wallet.
Software wallets are free programs that are usually considered less secure and therefore are suitable for smaller amounts of money.
Hardware walletson the other hand, are physical devices that connect to your computer (like a flash drive) and store your private keys on the device itself. They are considered to be the safest form for storing cryptocurrencies.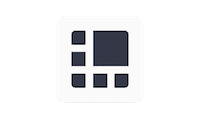 Wallet type:
Hardware wallet
Supported platforms:
Desktop & mobile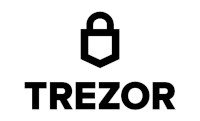 Wallet type:
Hardware wallet
Supported platforms:
Desktop only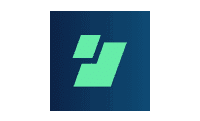 Wallet type:
Software wallet
Supported platforms:
Mobile only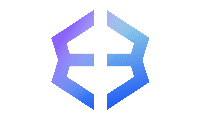 Wallet type:
Software wallet
Supported platforms:
Desktop only
Ledger Nano X – A hardware wallet that allows you to store XRP as well as a number of other cryptocurrencies. It can also connect to your mobile via bluetooth. You can read my review about it here.
SAFE Model T – A hardware wallet with a built-in touchscreen that allows you to store XRP and over 1200 other crypto assets. It's compatible with desktops as well as Android phones, but iOS is not yet supported. You can read my review of it here.
Edge – Formerly known as Airbitz, Edge is a mobile wallet (iOS, Android) that can store several cryptocurrencies, including XRP.
Exodus – A beautifully designed software wallet that supports XRP and over 165 other crypto assets. The wallet also has an exchange for users who want to swap XRP for other cryptos and vice-versa.
It should be noted that every Ripple wallet must initially be funded with a 10 XRP reserve in order to protect against low-level spam attacks.
Once you have your Ripple wallet it's time to create your XRP address, which you will need later on. An XRP address is a string of 25-35 characters that starts with an r and is case sensitive.
For example: rPspuKM5rCw5EkRDD9vGL816V15DwtSa3L
---
Step 2 – Find an XRP Exchange
With the lawsuit against Ripple INC. still pending resolution, there are currently very limited options to buy XRP in the US. Depending on your location, you can either buy XRP with fiat currency (i.e. USD, EUR, etc.) or trade Bitcoins for XRP on specific exchanges.
How to Buy Ripple with a Credit Card
For US users:
Kraken is a regulated, US based exchange that allows users to purchase various crypto assets, including XRP. Being a seasoned player in the crypto industry, it is a solid option for US users that are looking for a safe way to buy XRP. Read our detailed review here, for a comprehensive look at Kraken.
Uphold is a great platform that lets users trade everything from XRP and other cryptocurrencies, to equities, commodities and more. You can read our complete Uphold review here.
For non-US users:
CEX.io allows you to quickly buy XRP via your credit card, debit card or by wire transfer. CEX is a London-based cryptocurrencies exchange and has been around since 2013. You can read my full review on CEX here.
Binance is another leading exchange that allows the purchase of certain cryptocurrencies (XRP among them) with a credit card, debit card or wire transfer. You can read my complete Binance review here.
Keep in mind that while credit card purchases are faster, they also cost more in terms of fees. So if you have the option to pay with a wire transfer and are not stressed on time, you'll be able to get a better price.
---
Step 3 – Withdraw your XRP to your wallet
I wouldn't recommend leaving your XRP on the exchange you bought them from. This is due to the fact that you don't actually control the private key for your coins and therefore they are not actually yours.
No matter where you got the coins from, remember to withdraw them into your own non-custodial Ripple wallet (i.e. you have access to the private key). Once the transaction is confirmed you've successfully finished the process of buying Ripple.
---
3. Conclusion – Is Ripple a Good Investment?
XRP's future is currently unclear, due to the ongoing class action lawsuit filed by the SEC. If vindicated, Ripple has a solid chance to appeal to larger banks throughout the next couple of years, as it offers a fast scalable global payment network while reducing transaction fees.
As an investment asset, XRP holders have the potential to earn huge returns on their investment IF Ripple keeps making headway throughout the banking sector (and that's a big if).
Aside from XRP, banks can also choose to opt-in to RippleNet but use IOUs instead of XRP (more on IOUs in the video at the beginning of this post).
And as with all cryptocurrency – Remember that where there is great reward, there is also great risk involved. Please make sure to invest responsibly, as I've outlined in the past.