By: Alex Miguel | Last updated: 1/25/23
Solana is a high-speed smart contract blockchain that uses a combination of proof-of-stake and proof-of-history. In this guide I'm going to give you an overview of the Solana network, the cryptocurrency SOL, and list the different ways it can be bought online.
Don't like to read? Watch Our Video Guide Instead
How to Buy Solana Summary
SOL, Solana's native cryptocurrency, can be bought using the following steps:
Get a Solana Wallet (e.g. Ledger Nano X, Exodus)
Get your SOL address
Sign up to CEX.io
Buy SOL using your credit card.
Here are the top exchanges you can buy SOL with: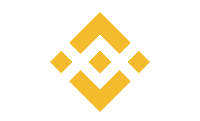 Payment methods:
Credit/debit card, wire, crypto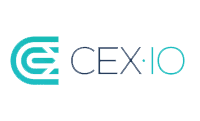 Payment methods:
Credit/debit card, SEPA, wire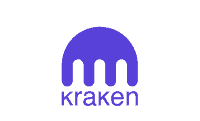 Payment methods:
Wire, SEPA/SWIFT
For a more detailed explanation of Solana, its native cryptocurrency SOL and additional options for buying it, keep on reading. Here's what I'll cover:
What is Solana?
Buying Solana in 3 Steps
Conclusion – Is Solana a Good Investment?
---
1. What is Solana?
Solana is a high-speed smart contract blockchain that uses a proof-of-stake (PoS) mechanism, similar to Ethereum 2.0 and Cardano. In contrast to these platforms, Solana also has an additional edge by adding a proof-of-history (PoH) protocol, which further increases its transaction speed.
Proof-of-history allows the network computers to order transactions immediately, without waiting to hear about the latest block of transactions. By removing this bottleneck, a new block of transactions can be created every 0.4 seconds.
Solana was conceived in 2017 by Anatoly Yakovenko, a former Qualcomm senior engineer and engineer manager. After teaming up with others, including several other former Qualcomm employees, the Solana network held an initial seed sale in 2018 and was eventually launched in 2020.
The platform is notably backed by the cryptocurrency exchange FTX, as well as Alameda Research – two entities associated with FTX founder and CEO Sam Bankman-Fried. Each of the organizations have contributed heavily to the Solana network and the applications built on top of it such as Serum, a decentralized exchange.
Solana's native cryptocurrency is SOL, which is much like Ethereum's ETH. It can be used for running decentralized apps, staking and several other functions.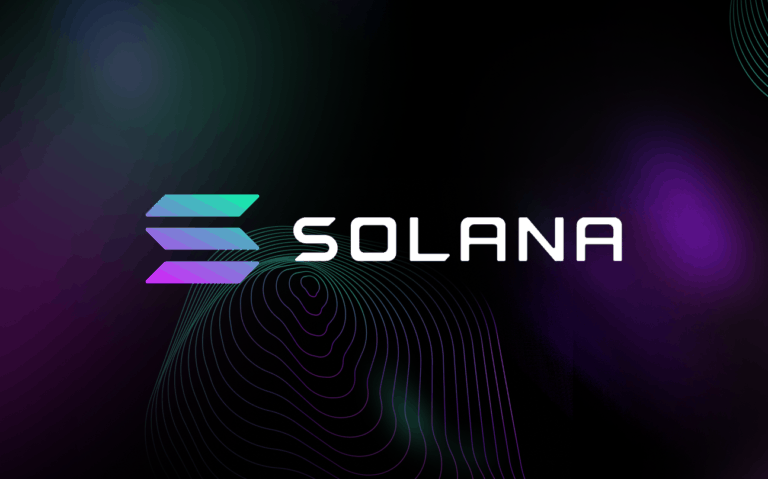 ---
2. How to Buy Solana in 3 Simple Steps
Step 1 – Get a Solana (SOL) wallet
The first thing you'll want to do before purchasing SOL is obtain a wallet that will be able to store SOL. As with most cryptocurrencies, you have the choice between choosing a software wallet or a hardware wallet.
Software wallets are free applications that are most often considered less secure than hardware wallets. Therefore, they are more suitable for smaller amounts of money.
Hardware wallets, however, are physical devices that connect to your computer, like a flash drive. They store your private keys on the offline device itself, rather than on your computer. These are considered to be the safest method for storing cryptocurrencies.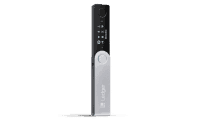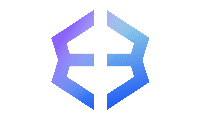 Wallet type:
Software wallet
Ledger Nano X – A hardware wallet that enables you to store SOL as well as a wide range of other cryptocurrencies. It can also connect to your mobile device via bluetooth. You can read our review about it here.
Exodus – An easy-to-use software wallet that supports SOL and over 110 other crypto assets. The wallet also has a built-in exchange for users who want to swap SOL for other cryptos (and vice-versa). You can read our full Exodus review here.
Once you've got your Solana wallet, it's time to prepare your SOL address that you'll use later on. A SOL address is a string of 44 characters that is case sensitive. For example:  3oQTGEjevMGxE8EWAR9rh9XX86f32LJr3GL23SmsBw4X
Step 2 – Find a SOL Exchange
Depending on your part of the world, you can either buy SOL with fiat currency (i.e. USD, EUR, etc.) or trade other cryptocurrencies for SOL on specific exchanges.
Buy Solana through Binance
Binance is one of the largest exchanges in the world, known for its excellent liquidity. You can swap SOL on Binance with virtually any cryptocurrency that the exchange supports, or alternatively you can buy it instantly using a credit card. It's important to note that credit card purchases do carry a higher fee.
You can read our review of Binance here.
Buy Solana through CEX.io
CEX.io is a reputable cryptocurrency exchange that's been around since 2013. On CEX.io, you can buy SOL directly using a credit card, or make a fiat deposit and purchase it with USD, EUR, GBP, or USDT. Fiat currency deposits can be made using a credit card, Skrill, bank transfer, or ACH payment.
Read our full CEX.io review here.
Buy Solana through Kraken
Kraken is one of the oldest exchanges around, dating all the way back to 2011. You can buy SOL on Kraken using any one of their supported cryptocurrencies, or by using fiat currency after making a deposit. You can deposit fiat currency using SWIFT, SEPA, or wire transfers if you're within the US.
You can read our complete review of Kraken here.
Step 3 – Withdraw your SOL to your wallet
I don't recommend letting your SOL sit on the exchange that you bought it from, unless you plan to actively trade it. This is because you don't actually control the private key for your coins when they're on an exchange, and therefore they are not completely in your possession.
No matter where you buy your coins from, remember to withdraw them into your own non-custodial Solana wallet, using your SOL address from Step 1 above. In that wallet, you'll have sole access to the private keys.
Once the transaction is confirmed, you've successfully finished the process of buying Solana!
---
3. Conclusion – Is Solana a Good Investment?
Solana appears to have a bright future ahead, providing a viable alternative to slower smart-contract platforms such as Ethereum – and even Ethereum layer-2 scaling solutions. Its high throughput and quick finality makes it an attractive place to develop and deploy smart contracts that other networks may not be able to handle.
With strong backing from some powerful figures in the cryptocurrency industry, it's likely that Solana will continue to receive strong support for adoption and development for the near future.
As with all cryptocurrencies – remember that where there's great reward, there is also great risk involved. Please ensure that you invest responsibly, as we've outlined in the past.