By: Ofir Beigel | Last updated: 10/12/23
Choosing the best cryptocurrency exchange can be an exhausting task. This post will explain the important factors to take into account when choosing an exchange. I will also give you a review summary of the leading cryptocurrency exchanges around.
Don't like to read? Here's a 2 minute video of this guide:
Best Bitcoin and Cryptocurrency Exchange Summary
Here are my top picks for the best cryptocurrency exchange by category: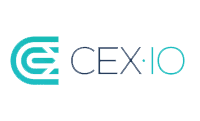 Type:
Broker & Trading platform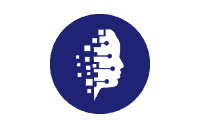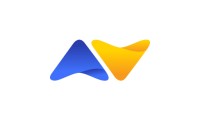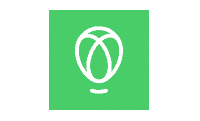 Type:
Cross assets platform
The main things to look for when choosing an exchange are:
What type of exchange is this? (Broker, trading platform, etc.)
Does this exchange support the coins I want to trade?
Does this exchange accept users from my country?
Does this exchange accept my payment method?
What are the fees and buying limits for the exchange?
Finally, before deciding on an exchange make sure to read several online reviews to get a feel of the exchange's reputation. That's how to choose an exchange in a nutshell.
If you want a more detailed explanation about cryptocurrency exchanges and detailed reviews keep reading this post. Here's what I'll cover:
How to Convert Cryptocurrency to Real Money/Cash?
Types of Exchanges
What are the Best Bitcoin and Crypto Exchanges?
Exchange Features
KYC
Conclusion and Exchange Review Summary
---
1. How to Convert Cryptocurrency to Real Money/Cash?
Cryptocurrency exchanges are companies that allow you to exchange "real money" (i.e. USD, EUR, GBP, etc.), also known as fiat money, to cryptocurrencies like Bitcoin or Ethereum and vice versa. The exchange is a website that helps you facilitate this trade.
But not all exchanges are equal…
---
2. Exchange types
It's important to understand that not all cryptocurrency exchanges are alike. Some allow you to trade with other users, while other exchanges will only sell you Cryptocurrency directly. Some will not even give you the actual coins but will only allow you to speculate on the price.
Let's break down the different types of exchanges.
Brokers
Brokers are sites that simplify the buying process by allowing you to buy coins through them directly at a premium. When you buy from broker sites, the process is usually much simpler and less confusing, but it's also more expensive.
Examples of known brokers: CoinMama, and Coinbase.
Trading platforms
Trading platforms are sites that connect buyers with sellers anonymously in an automated form. This means that you buy from people who've placed sell orders on the site without ever communicating with them directly. The platform usually takes a small fee for the service.
Conducting transactions on trading platforms is usually the cheapest way to get bitcoins or other coins, but often it's not very user friendly. Trading platforms have advanced options such as limit orders and stop losses that can confuse inexperienced users.
Also, when you place an order, it may not be fulfilled immediately due to a lack of sellers at the price at which you want to buy.
Examples of known trading platforms: Binance, and Bitstamp.
Some trading platforms allow you to trade CFDs (Contracts for Difference). This means you're basically betting on the price of the coin in the future instead of actually owning it.
While CFDs are very appealing due to their ease of use, they don't allow you possession of the actual coins. The process is the equivalent of betting on the fact gold will rise in price instead of actually buying gold.
You won't be able to withdraw the cryptocurrency you bought into your wallet. The only thing you're doing is buying (or selling) a contract regarding the coin's price in US dollars, euros, or some other form of government currency.
CFDs also allow you to leverage your bets by borrowing money from them (also known as margin trading). While this can give you a great upside for successful trades, it also holds a lot of risk of losing your money very quickly.
Bottom line – CFDs are very risky and are more suitable for experienced traders.
One example for a know CFD broker is eToro, read our full review here
Cross Asset Class Platforms
Some trading platforms offer assets from multiple different asset classes. Such platforms typically offer major cryptocurrencies alongside assets such as stocks, commodities (including precious metals) and foreign currencies. These platforms make it easy to trade between all types of assets, within a single app. This is useful for trades who wish to easily shift some of their portfolio from different asset classes to crypto, and vice versa.
Examples of cross-asset platforms: Uphold, Bitpanda and eToro.
P2P platforms
P2P (Peer-to-Peer) platforms connect buyers and sellers directly so they can negotiate on a price. While these sites usually allow for a wider array of options (payment methods, supported countries, etc.), they also hold a large amount of risk because you're buying from an unvetted individual.
Examples of P2P platforms: LocalCoinSwap, Paxful.
---
3. What are the Best Bitcoin and Crypto Exchanges?
What Are the Best Bitcoin and Crypto Brokers?
CEX.io
CEX.IO was established in 2013. CEX.IO supplies users with both a brokerage service and a trading platform for several cryptocurrencies. The company also accepts all major credit cards for purchases through its brokerage service. You can read my full CEX.io review here.
Coinmama
Coinmama is one of the oldest cryptocurrency brokers around with very responsive customer service. The company allows you to buy and sell Bitcoins and other cryptocurrencies through the use of a credit and debit card, SWIFT or SEPA transfer. Their services are available worldwide with the exception of a few countries. You can read my full Coinmama review here.
Coinbase
Coinbase is probably the most popular company today for buying cryptocurrency in the US. Coinbase offers a brokerage service as well as a trading platform (known as Coinbase Pro). Their fees are considered to be competitive and their services are available to over 100 countries worldwide. You can read my full Coinbase review here.
Bitpanda
BitPanda is an Austrian start-up company that was founded in October 2014. The company allows you to buy cryptocurrency with a credit card as well as with wire transfers, Neteller, Skrill, SEPA, and more. The company supplies its services to European countries only at a relatively low fee. You can read my Bitpanda review here.
What Are the Best Cryptocurrency Trading Platforms?
Binance
Binance is a Bitcoin and cryptocurrency exchange that offers a trading platform with one of the most competitive rates around. If you're looking to trade crypto to crypto only, this is probably the easiest and cheapest way to go. The exchange accepts users from around the world and allows purchasing of coins with a credit card as well (a sort of brokerage service). You can read my full Binance review here.
Luno
Luno is a cryptocurrency exchange aimed mainly at emerging markets. Luno offers Bitcoin services to countries such as Malaysia, Nigeria and Indonesia which are usually not allowed on most Bitcoin exchanges. It also serves more established markets such as the EU and the UK. The site supports only Bitcoin, Ethereum, XRP, Bitcoin Cash and Litecoin at the moment. You can read my full Luno review here.
Bitstamp
Bitstamp is the oldest Bitcoin exchange out there. Founded in 2011, Bitstamp has managed to survive most of the Bitcoin ecosystem's turmoil without being hacked or shut down, and that's definitely saying something. If it wasn't for its un-intuitive user interface and previous lack of convenient payment methods, Bitstamp may have been the perfect exchange. You can read my full Bitstamp review here.
Coinbase Pro
Coinbase Pro is the companion trading platform for Coinbase's brokerage service. Coinbase's users can use the same account details to log in directly to Coinbase Pro. Funds are transferred across both platforms. The exchange supports the trading of a wide range of assets, including BTC, ETH, LTC, BCH and ZRX. You can read my full Coinbase review here.
BitMEX
BitMEX allows traders to buy and sell contracts for cryptocurrencies (not the actual coins themselves) combined with margin trading (aka leverage). While it supplies contracts for different cryptocurrencies, it works with Bitcoin only (deposits, withdrawals). The platform is mostly suited for experienced traders. You can read my full Bitmex review here.
Webull Bitcoin Trading
Webull is a New York-based stock trading app that acts as a broker for crypto, stocks and exchange-traded funds (ETFs). It offers a brokerage service for Bitcoin and cryptocurrencies through a company called Apex Crypto.
When you trade crypto through Webull, there are no explicit "fees", however a 100 basis point (1%) mark-up is built into all trades. You won't be able to deposit or withdraw crypto from your account, but Webull does make it easier to trade Bitcoin with fiat than managing a crypto exchange account and/or third-party wallet yourself.
PrimeXBT
PrimeXBT is also a contracts trading platform, which allows users to speculate on asset prices rather than purchase the coins themselves. The platform provides markets for 11 cryptocurrencies with up to 100x leverage, including BTC, ETH, LTC, XRP and EOS. Account balances and trades are all funded with Bitcoin only. You can read my full PrimeXBT review here.
What Are the Best Bitcoin and Crypto P2P Platforms?
LocalCryptos
LocalCryptos is a P2P marketplace that allows both buyers and sellers to meet online and trade BTC, ETH and other coins. While this service provides a wide variety of payment methods, bear in mind that you're dealing with actual people and not companies. This means that there's a higher chance a deal can 'go south'. Generally, this option should be considered last, when all other options fail.
LocalCoinSwap
LocalCoinSwap brings buyers and sellers together in a marketplace for a range of coins, including BTC & Ether. It's unique in that you can transact in almost any method imaginable, including Paypal, wire transfer, Western Union, Webmoney, and cash, with a 1% sell fee. You can read my full LocalCoinSwap review here.
Bitget
Bitget is a popular cryptocurrency exchange and copy-trading platform, which has been around since 2018. It provides spot trading and futures trading, but is most famous for allowing users to copy other traders.
Bitget users can purchase crypto outright using a debit or credit card, either directly or via a third-party payments processor such as Simplex, Banxa or Mercuryo.
What Are the Best Cross Asset Class Platforms?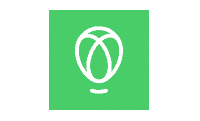 Supported asset classes
Crypto, Stocks, Commodities/metals, Forex

Supported asset classes
Crypto, Stocks, Commodities/metals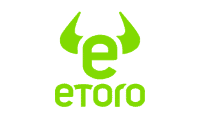 Supported asset classes
Crypto, Stocks, Commodities/metals, Forex
Uphold
Uphold is a New York-based platform which offers an easy way to invest in crypto, precious metals, US stocks and foreign fiat currencies. It provides a simple user experience that is beginner-friendly, without candlestick charts or order books. You can read my full Uphold review here.
Bitpanda
Bitpanda – also featured above in the brokers section – has become well-known for offering stocks, exchange-traded funds (ETFs) and metals in addition to cryptocurrencies. The platform even offers the ability to spend your balances of any asset class via its Visa Bitpanda Card. You can read my full Bitpanda review here.
eToro
eToro is one of the most well-known investment platforms in the world, with more than 20 million users around the globe. Although it's not the easiest platform to withdraw your crypto from, it provides trading for a massive range of assets and asset classes including hundreds (if not thousands) of commodities, indexes, stocks, cryptocurrencies and more. You can read my full eToro review here.
---
4. Exchange Features
Next, you'll need to inquire about the different features on each exchange. Here are the most important ones:
Coins supported: Does the exchange support the type of coin you're looking to buy and sell? What currency pairs does it offer for that coin (i.e. what coins can you trade it for)? For example, an exchange offering a BTC/USD currency pair supports the buying and selling of Bitcoins for US Dollars.
Countries supported: Not all exchanges accept customers from all around the world. Make sure the service is available in your country.
Asset classes supported: Does the platform offer additional asset classes that you're interested in, if any? Some platforms are crypto-specific, while others offer other assets such as stocks and commodities. The latter may be more convenient for multi-market traders.
Accepted payment methods: Some exchanges accept a wide variety of payment methods, while others accept only wire transfers. Payment methods that allow buyers to request their money back, such as credit cards or PayPal, will usually involve higher fees. This is done to insure the seller in case you'll cancel the payment after you get your coins. As you might expect, payment methods that can't easily be reversed, such as wire transfers, are usually cheaper.
Fees: There are three kinds of fees: Deposit fees, transaction fees, and withdrawal fees. Each fee is usually different and can affect the total amount of money you'll receive in the end. Make sure you're aware of all of them.
Exchange rate: Some exchanges have low fees, but their exchange rates are higher relative to the competition. This means that the fees are sort of "hiding" in the exchange rate. This is more typical with brokers.
Buying limits: Your buying limit will depend on your payment method and your identity verification level. If you're looking to buy a large amount of bitcoins, some exchanges might not be relevant due to their low limits.
Exchange reputation: Is the exchange well known in the community? How responsive is its support in the event you get lost in the process? Have there been a large number of complaints against the exchange? Has it been hacked in the past? Keep in mind that no exchange is free of negative reviews, but it's important to consider the volume and the content of those reviews.
Here's a video we made that sums up all of the above:
Resource section for the video can be found here
---
5. KYC
Exchanges today have a Know-Your-Customer process, also known as KYC, that you'll have to go through before buying any coin on the exchange.
This means you'll need to supply the exchange with some additional information, such as your ID, proof of residency and in some cases even a proof of income. As Bitcoin and crypto become more and more mainstream, exchanges are subject to stricter regulations by the government, and in many cases, they're unwillingly forced to request this information from you.
This is not something personal and will probably be required by most legit exchanges. In fact, I'd be suspicious if an exchange didn't request this information. If you're keen about maintaining your privacy, you can read our guide about how to buy Bitcoin anonymously.
---
6. Conclusion
You now know the most important aspects to look for when choosing your crypto exchange. In the end, the main thing that matters is that the company (or seller) is reliable and that you're happy with the price you're paying. Sometimes it's worth it to spend a bit more money in order to finish the process hassle-free.
Personally, here are my top picks for exchanges by categories:
If you've had any good or bad experience with the exchanges listed above, or any other exchange, I'd love to hear about it in the comment section below.